Order, serve & pay faster.
With our ordering web app, eliminate all time-consuming steps for your teams and your customers.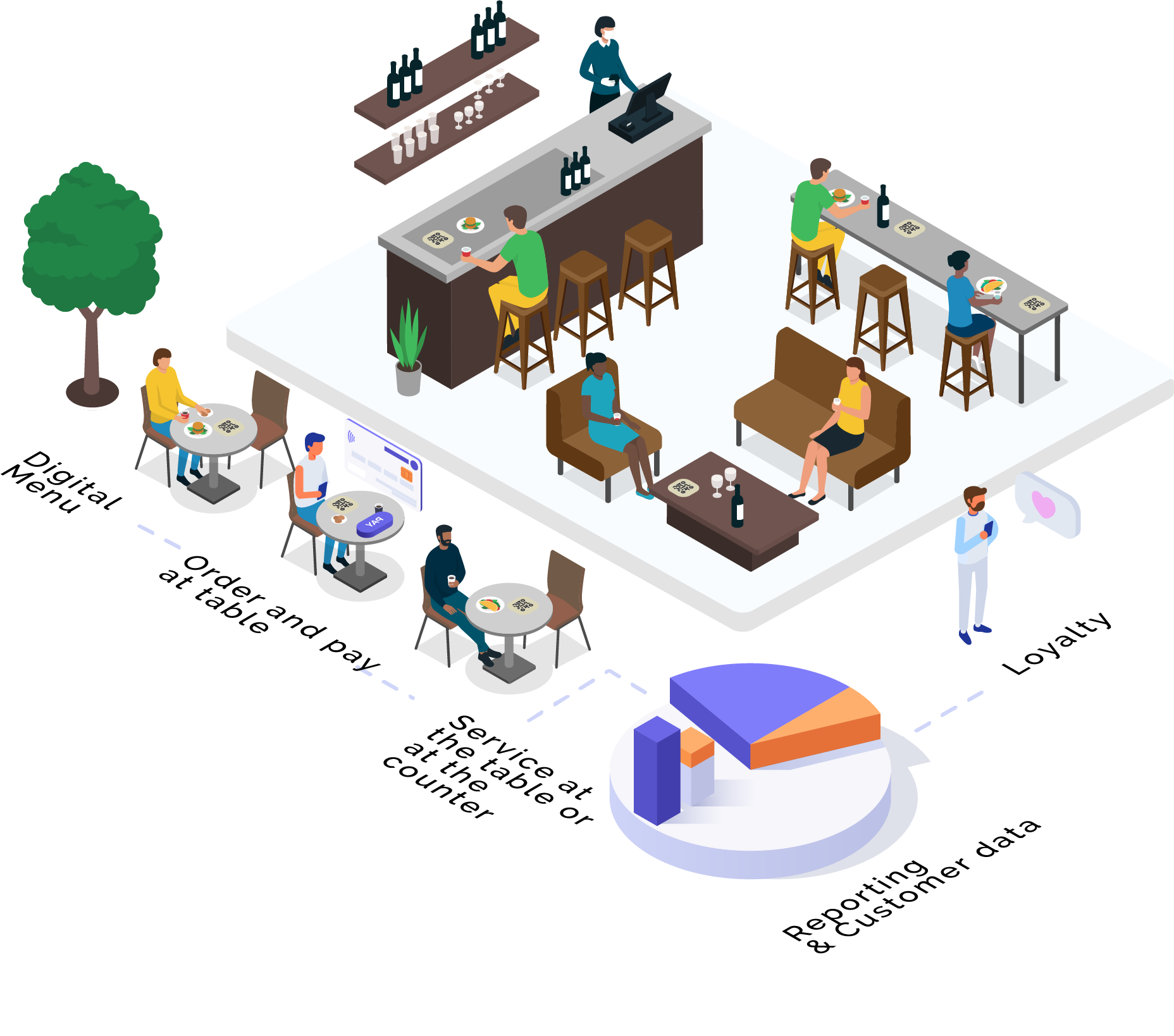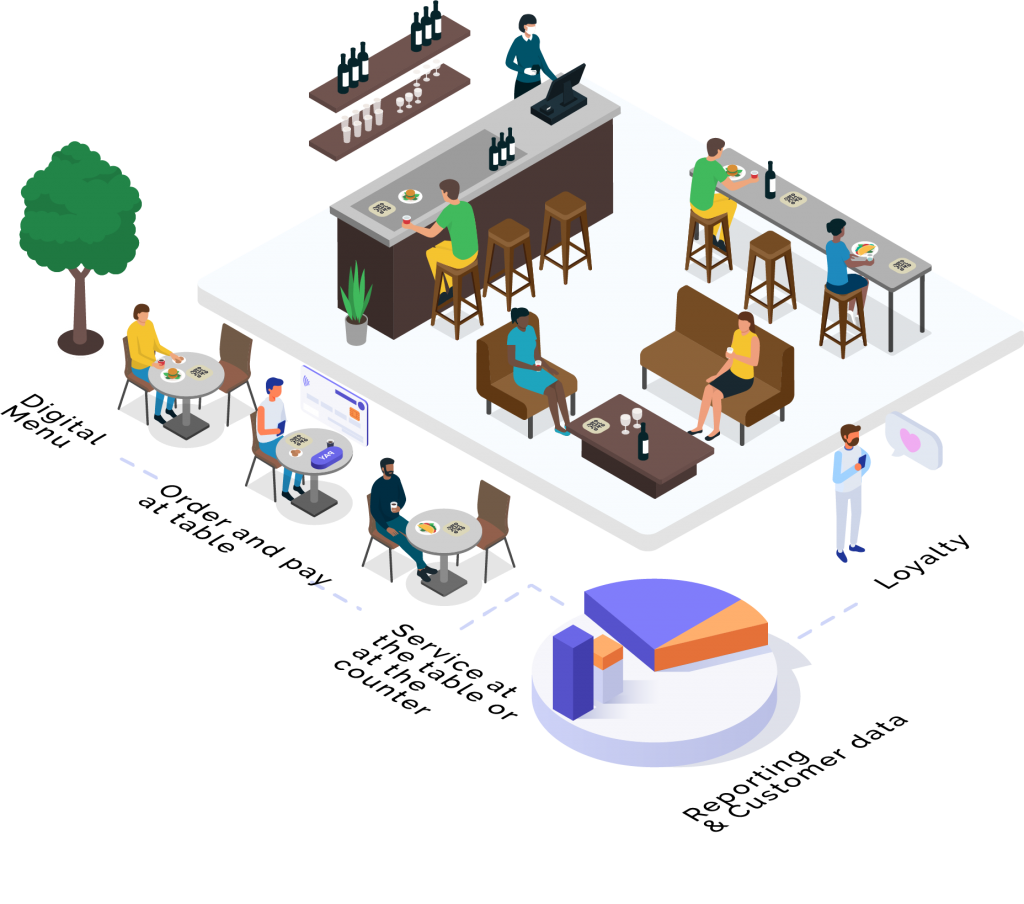 Less waiting, more satsifaction.
What could be worse than waiting at the table without being served? Thanks to the QR code and your web app, your customers don't have to wait any longer, they can place their order and pay from their phone.
By reducing unnecessary waiting times you increase the productivity of your teams
Less waiting means more satisfaction. The experience in your establishment becomes much more pleasant.
Addition sharing and tips.
Your customers can share the bill and collect tips in a few clicks, paying by credit card, meal ticket or even Lydia.
You are in control of your data and can leverage it in personalized loyalty programs.
Omnichannel solution for dark kitchens
Order and pay at the table
Accelerate your services, increase satisfaction.
Online menu
As soon as they arrive, your customers access your menu using a QR code and can order. They have the feeling of being taken care of more quickly.


Payment on phone
Your customers pay or split the bill by CB, TR or Lydia. Thanks to more than 100 integrations, our solution is connected to your cash register system.
Order management
Receive your orders on your usual tool. Your teams only have to prepare, serve and advise.


Service at the table or at the counter
Our solution adapts to your needs. You have the choice of the mode of service that best suits your establishment.

Loyalty
Use the data collected to build customer loyalty through personalized programs and our integrations with the best partners.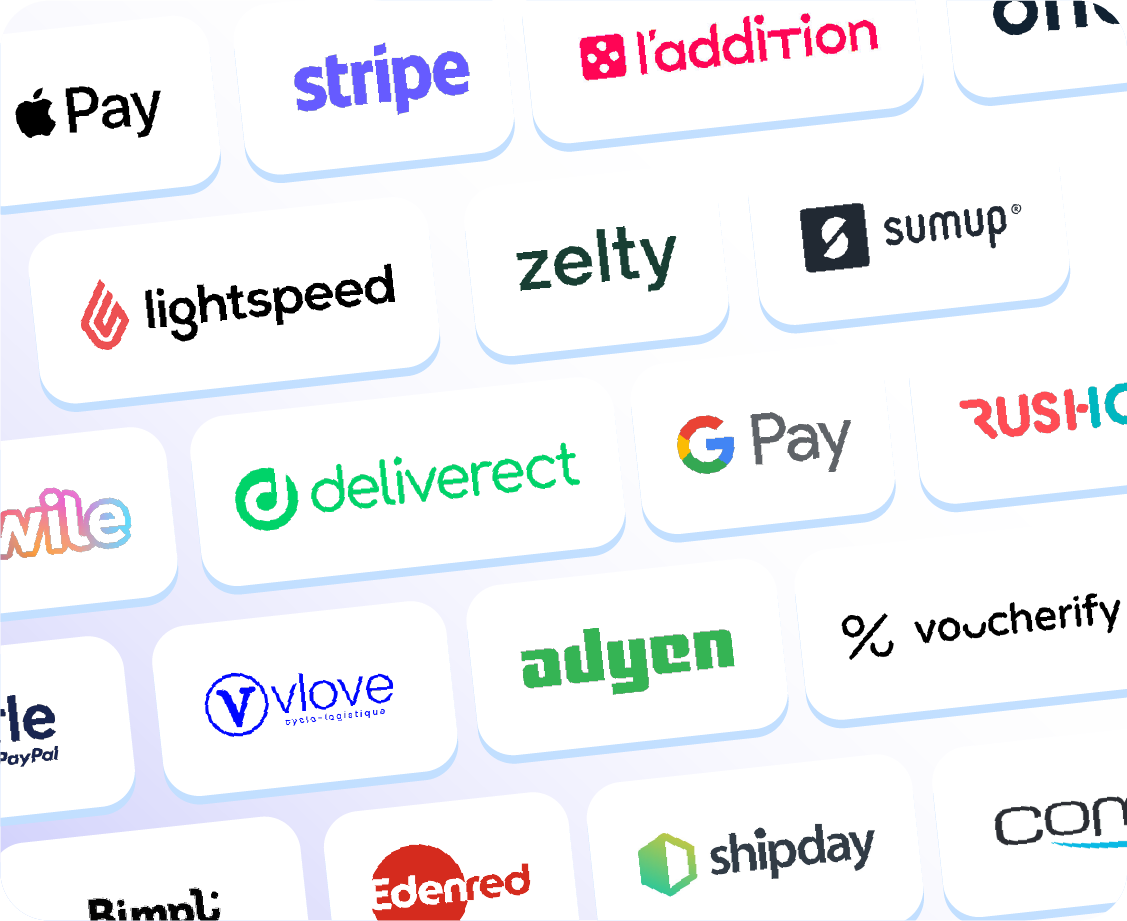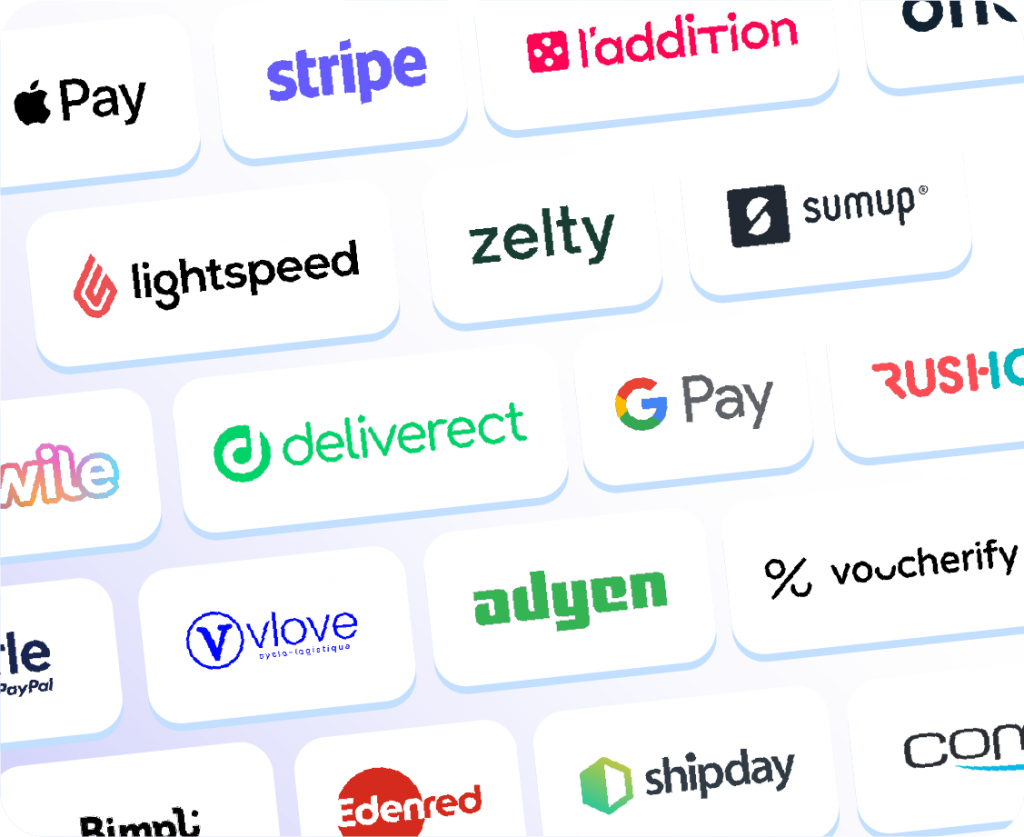 100+ integrations to make your life easier.
Our solution has +30
Plugin & bi-stream integrations, for a connection with more than 100 solutions of the F&B and Hospitality tech ecosystem: POS, PMS, integrators, payment, delivery, loyalty, marketing.
The DOOD subscription model allows you to focus on the essentials and offer the most attractive prices to your customers.
A customer is good, a loyal customer is better.
Go even further by launching your own loyalty program using the data we collect and our integrations with the best partners in the industry.