Online ordering solution for Dark Kitchen.
Develop your virtual brands and dark kitchens with our marketplace solution dedicated to online sales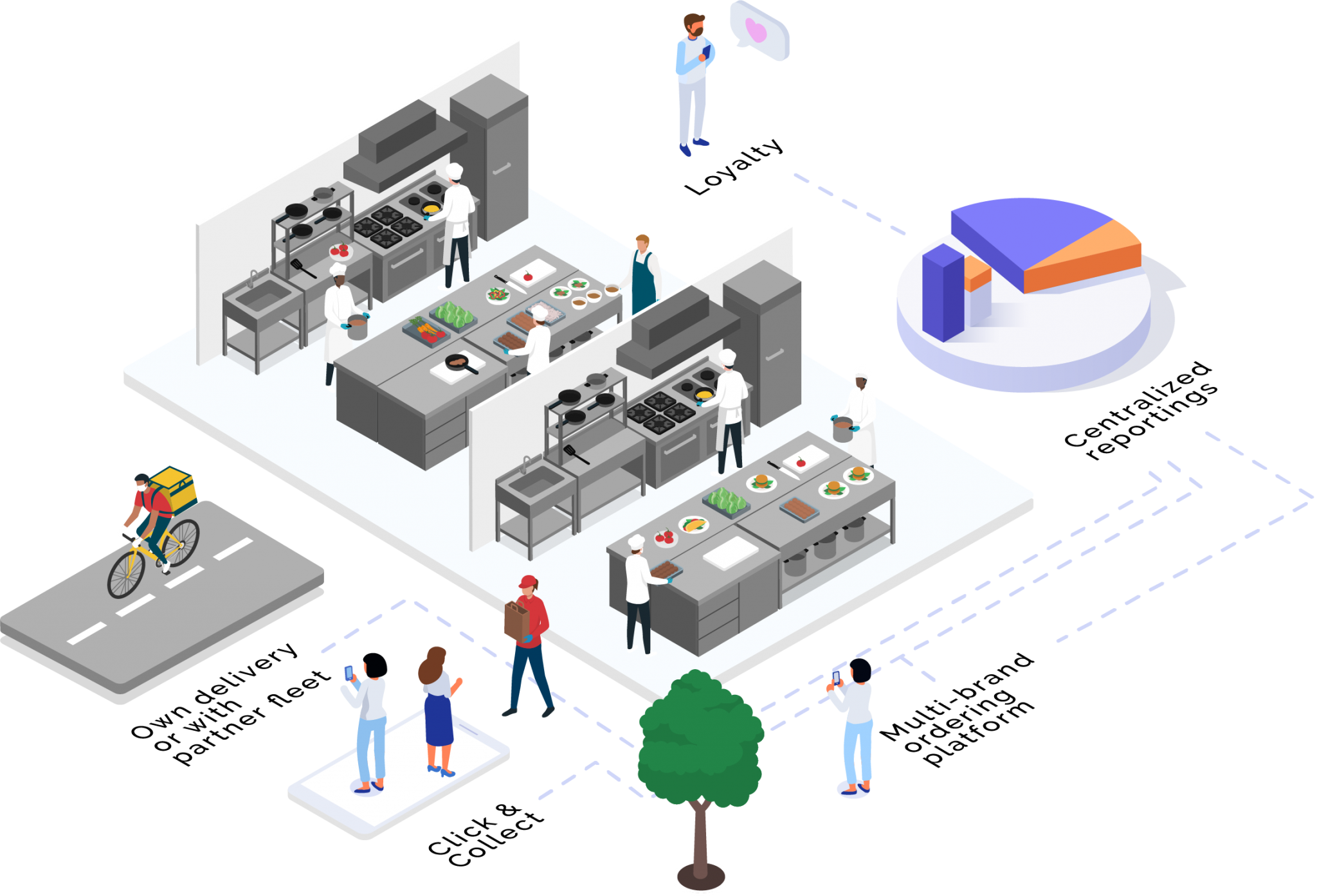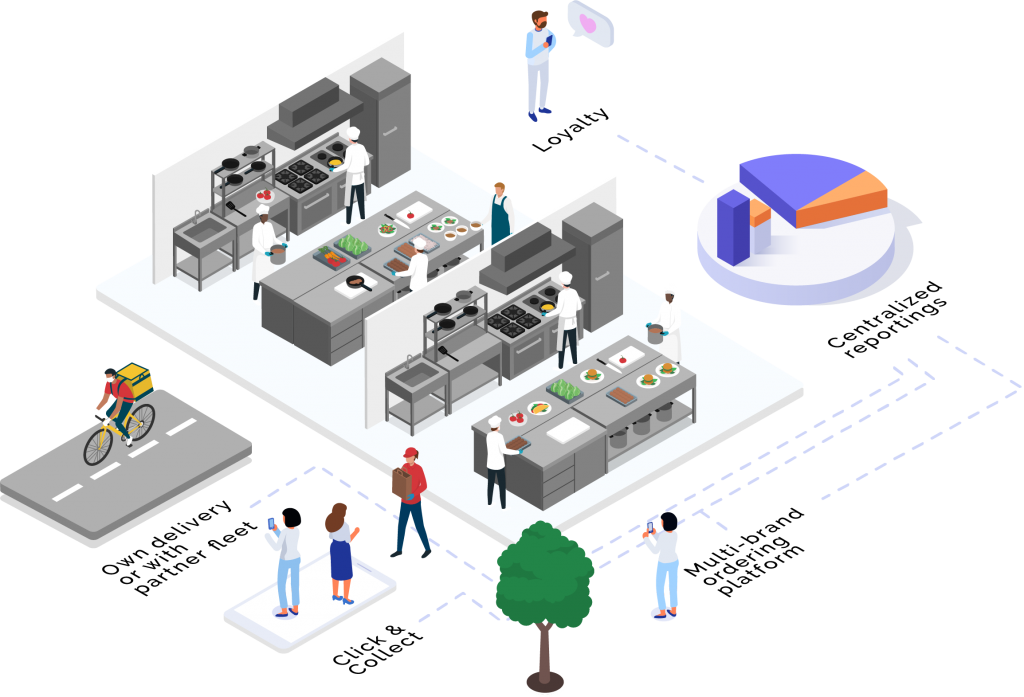 Centralize your dark kitchens management while providing an intuitive customer experience.
A single location, several kitchens, a personalized customer journey and a central management dashboard.
You reference your dark kitchens and your brands on the same intuitive and personalized webapp or online store
You manage all your dark kitchens and associated brands centrally.
Our solution accompanies you throughout your development and adapts easily to the increase in activity.
Common basket, single payment.
Your customers browse from one brand to another and add their products to a common cart.
Omnichannel solution for dark kitchens
Your delivery system, own or with a fleet partner your rules, your margins.
Commission-free
Thanks to our subscription formula, we do not take any commissions, you do not have to pass on additional costs to your customers and you preserve your margins.
Your management rules
Set your own minimum order amount, delivery price, refund policy... You regain control of your deliveries
Own fleet or with a partner
Entrust your meals to your own delivery people or to a fleet of one of our partners such as Uber Direct, Stuart or Velov.



Timing of orders
Our unique order timing algorithm allows you to deliver reliable lead times, without ever being in the rush.



Loyalty
Thanks to our integrations with the best players in the sector, use the data collected to build loyalty with your customers with personalized programs.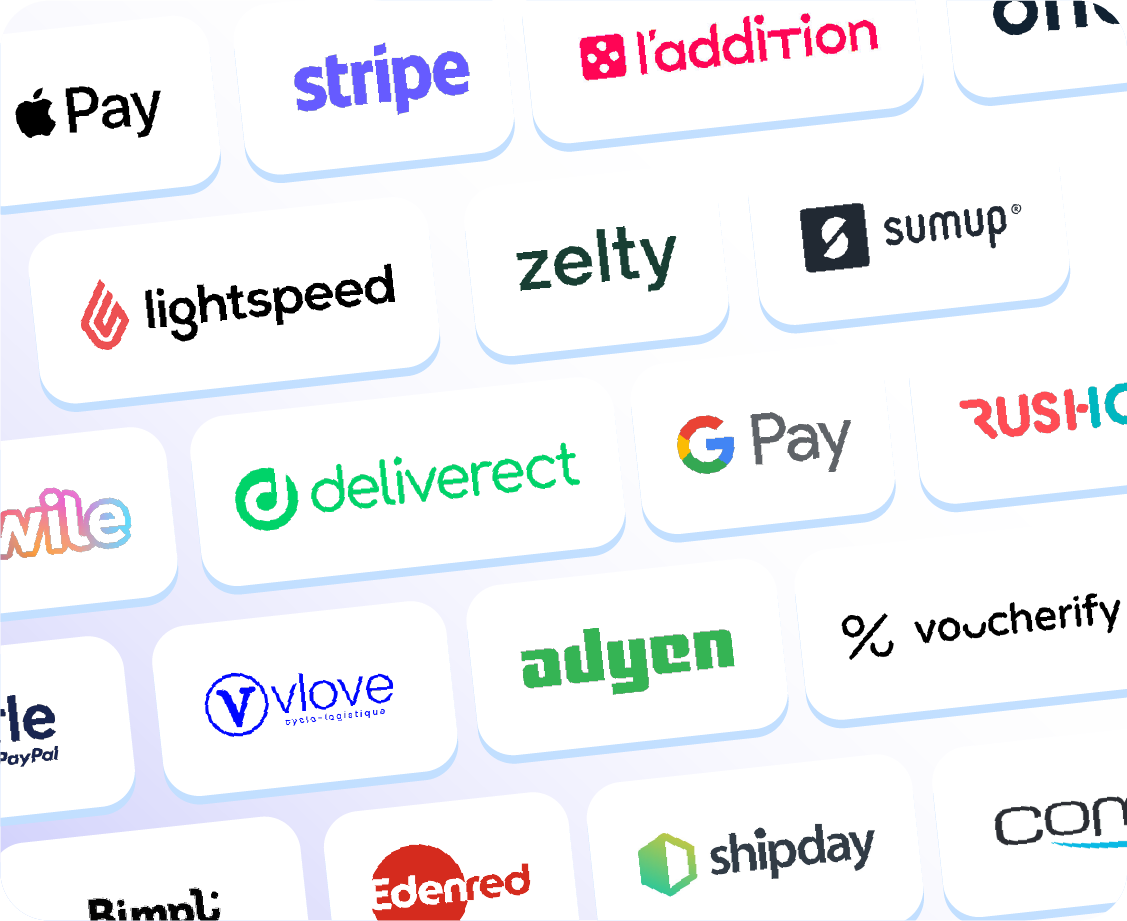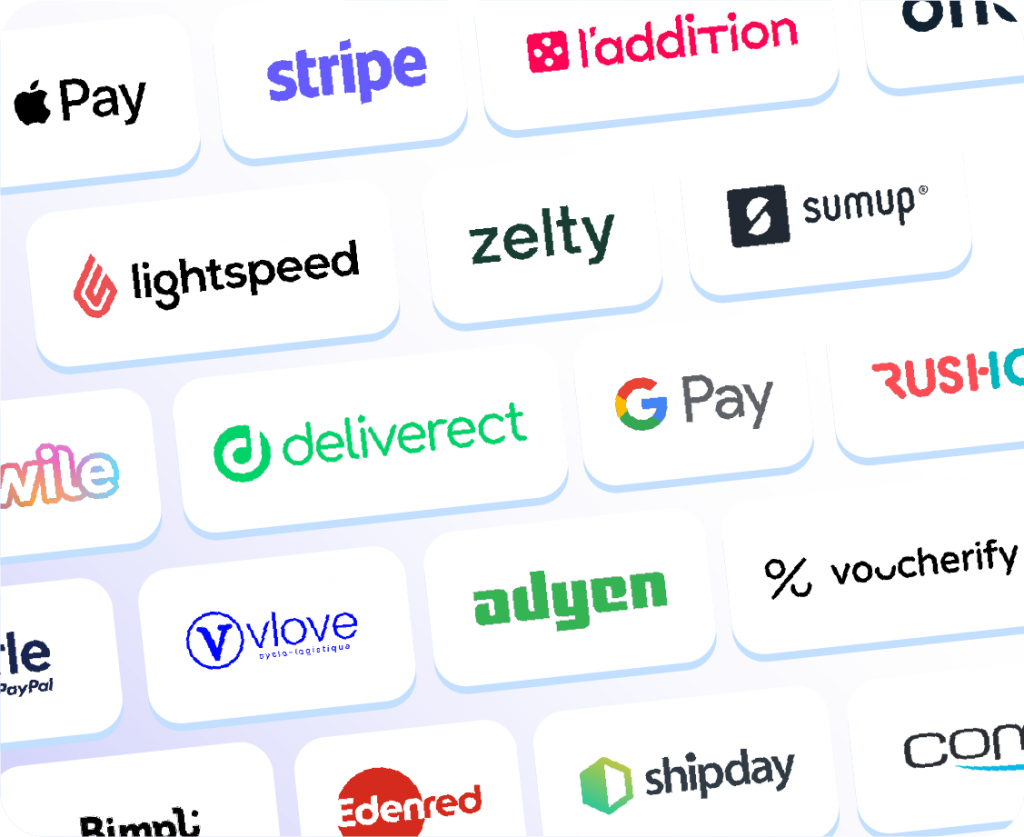 100+ integrations to make your life easier.
Our solution has +30
Plugin & bi-stream integrations, for a connection with more than 100 solutions of the F&B and Hospitality tech ecosystem: POS, PMS, integrators, payment, delivery, loyalty, marketing.
The DOOD subscription model allows you to focus on the essentials and offer the most attractive prices to your customers.
A customer is good, a loyal customer is better.
Go even further by launching your own loyalty program using the data we collect and our integrations with the best partners in the industry.