Develop your business with click & collect
Our solution can be adapted to both individuals and groups to get the most out of Click & Collect, effortlessly.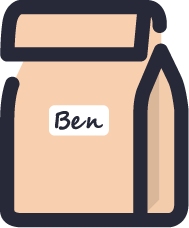 Find all your products and highlight them in a dedicated and intuitive online store. You are now open and receive orders 24 hours a day, 7 days a week.
Our unique order management algorithm allows you to organize yourself better. All payment methods are available and you can receive orders up to 30 days in advance.
Our dashboard allows you to easily monitor and manage your activity. Orders, distribution, average basket… all the essential data for your development.
No commission on your sales.
0% commission. The DOOD subscription model preserves your margins and puts you back in control. Whether it is delivery, click and collect or table order, no commission is taken by DOOD.
Open your own personalized, multi-site online store.
With common basket, scheduled delivery, simplified management of unavailability, promotions… And connected to your cash register for quick deployment, without changing your habits.
Scheduled for maximum efficiency
Your orders are always ready, your dishes still hot when the customer comes to pick them up.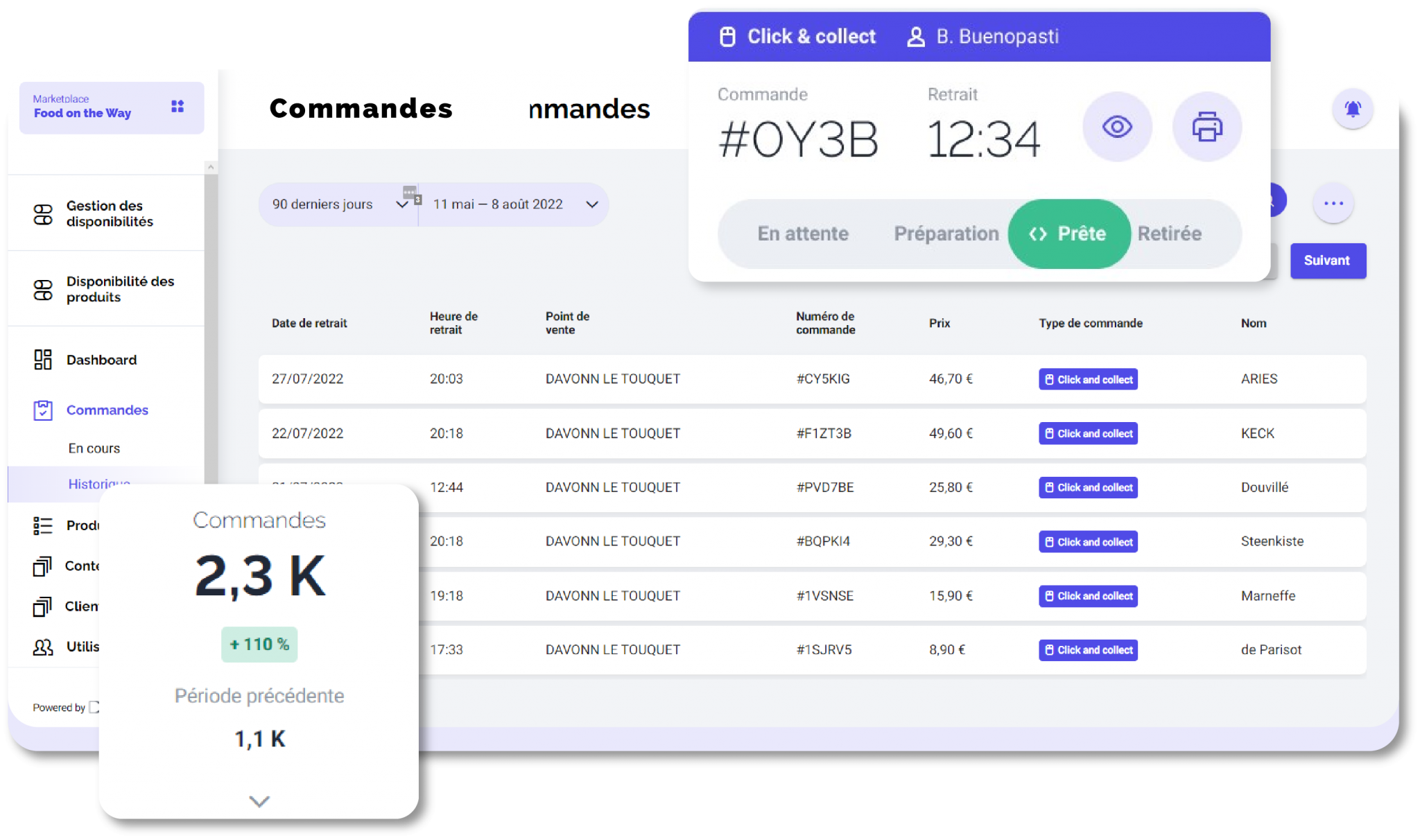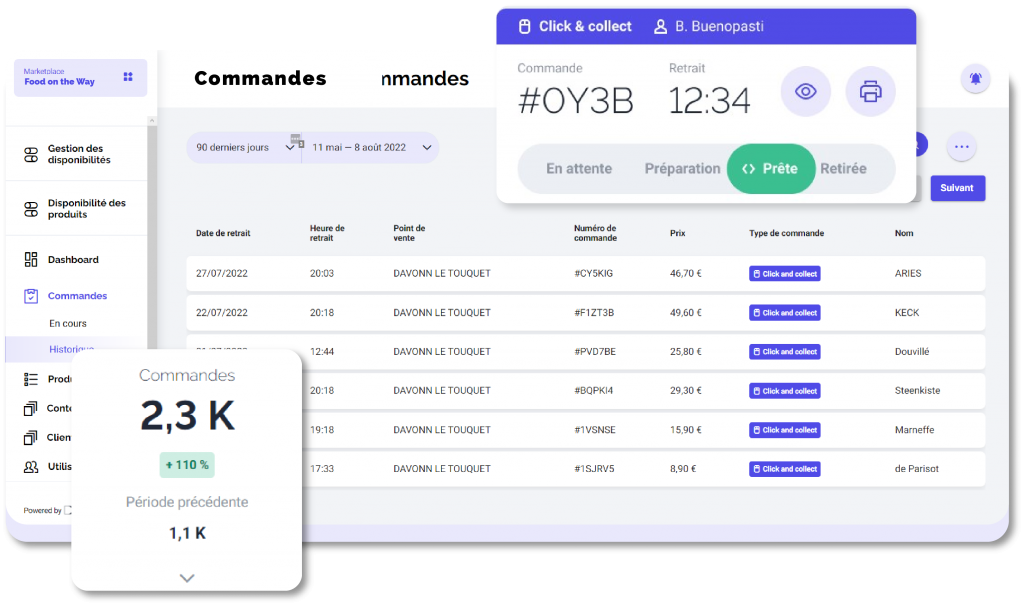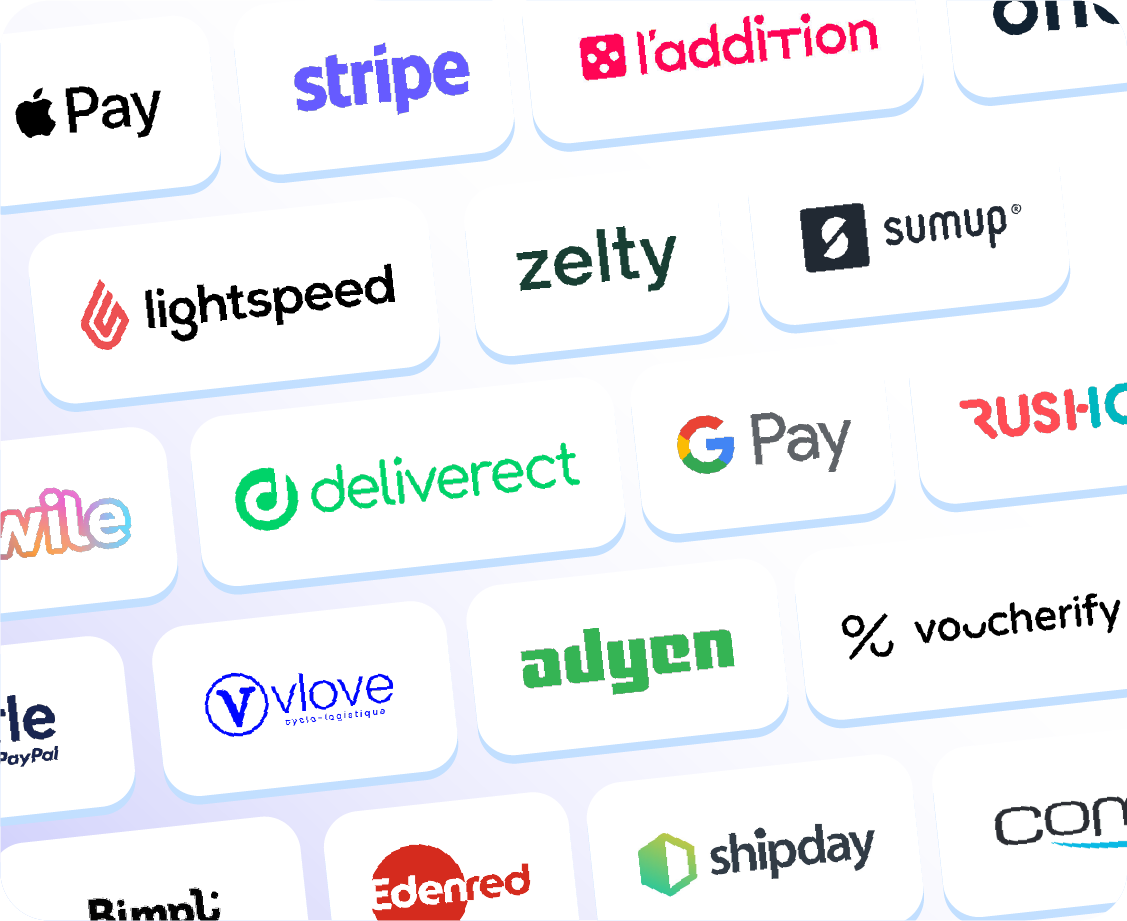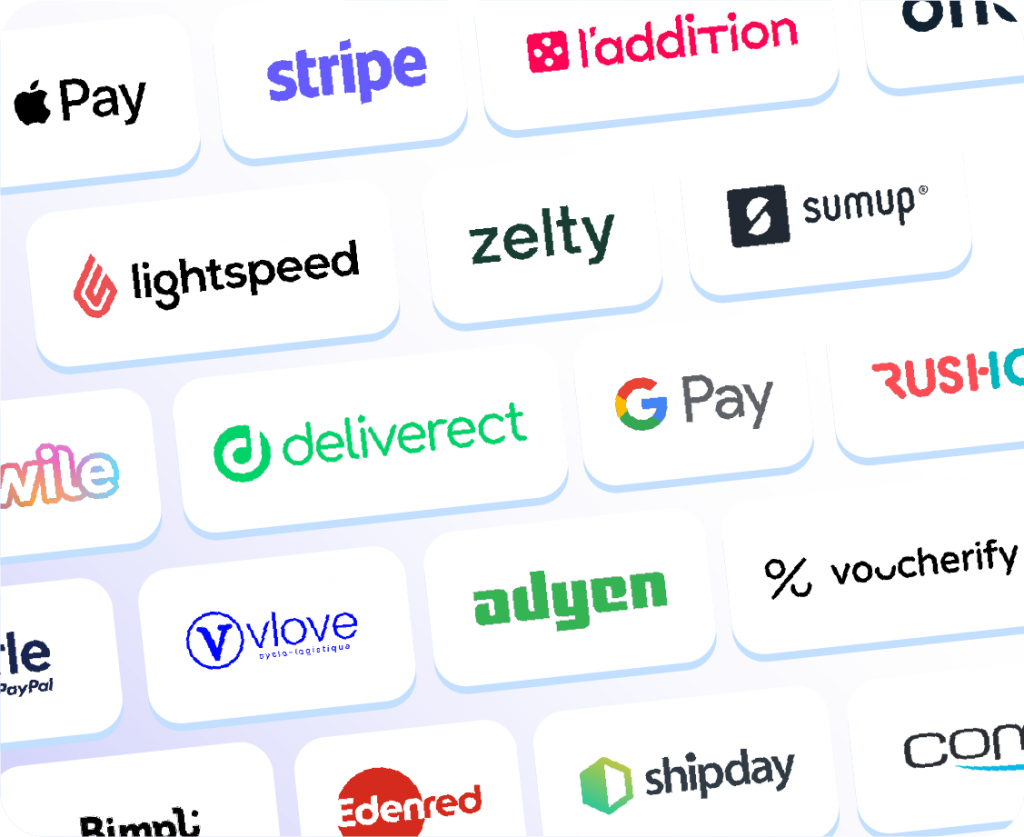 100+ integrations to make your life easier.
Our solution has a connection with over 100 solutions in the Food & Beverage and Hospitality : POS, PMS, integrators, payment, delivery, loyalty, marketing
A customer is good, a loyal customer is better.
+31% additional sales on your loyal customers ordering online… Take it a step further by integrating your loyalty program into your digital ordering process. Our solution is integrated with the best specialized partners in the Food and Beverage/Hospitality sector.