The most complete restaurant digitalization solution.
Discover our solutions dedicated to the restaurant industry for multi-channel digital purchasing paths, to offer a memorable customer experience and optimize your business.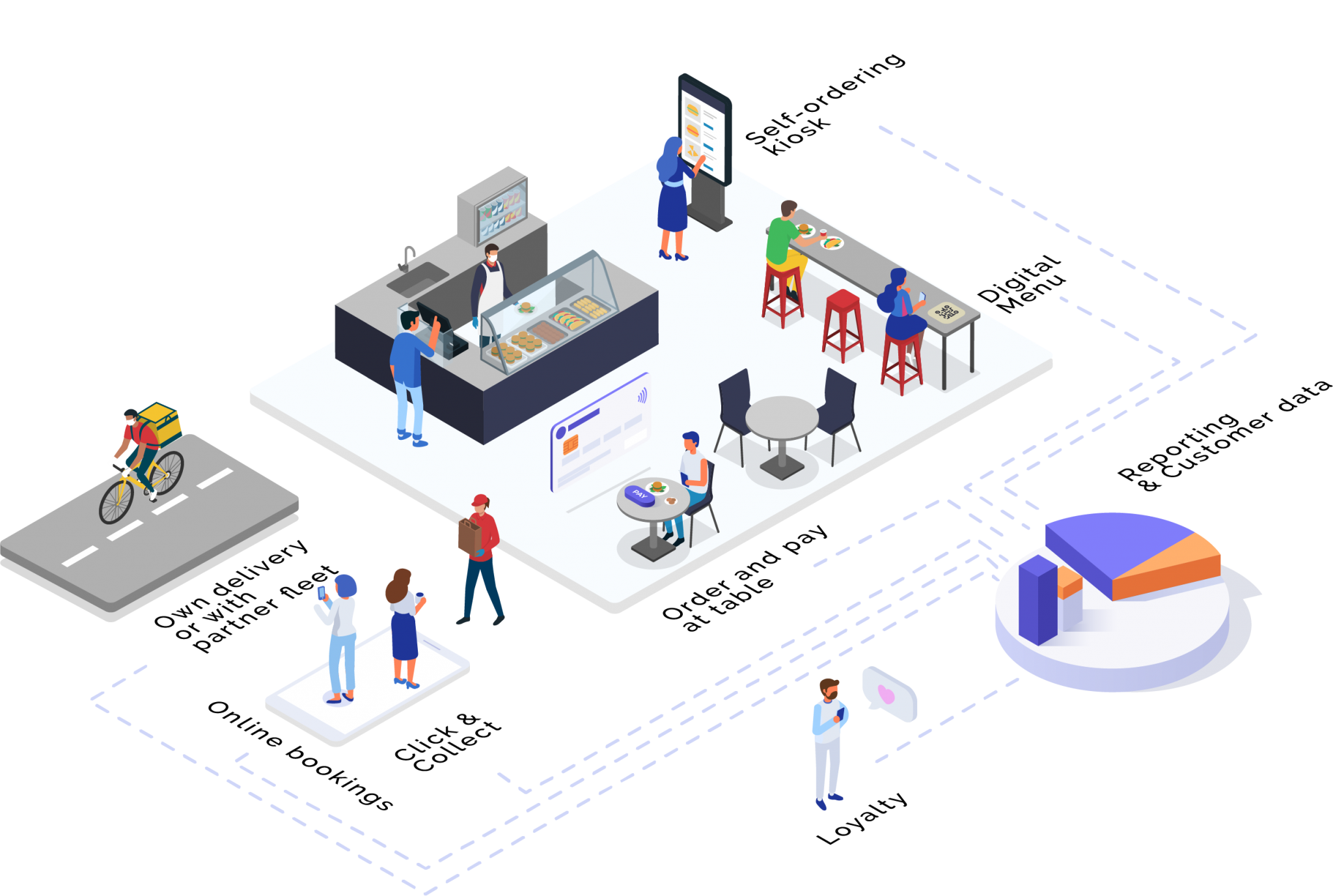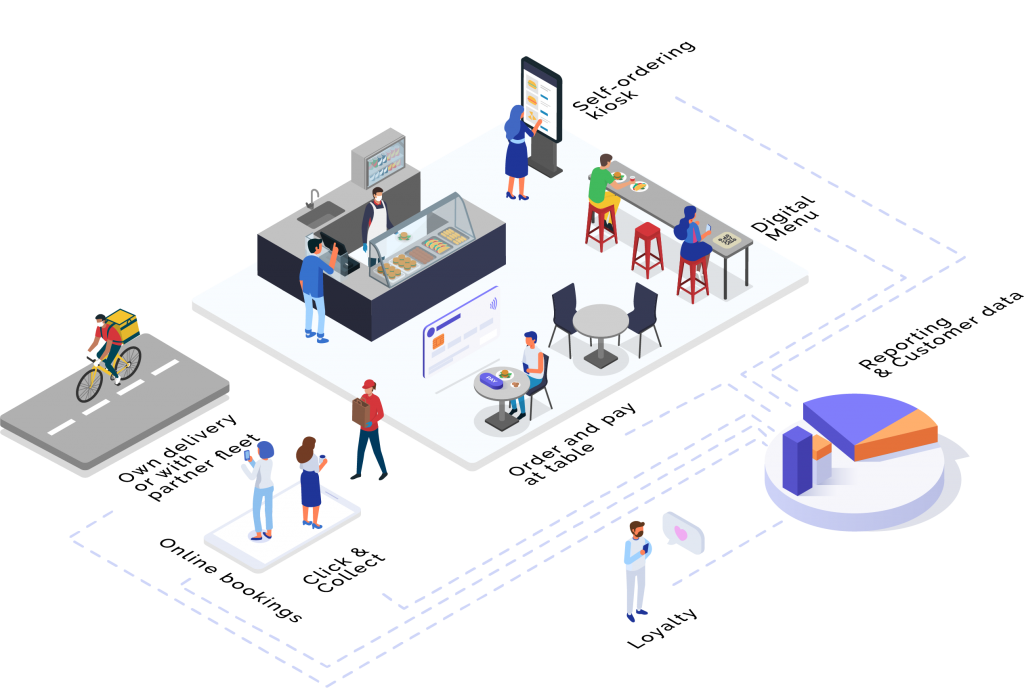 Offer a new experience to your customers and gain in efficiency.
+25% more turnover, up to 1.5 FTE saved, +35% on your average basket… Digitalize all of your sales channels, whether in the office or online, to increase efficiency: you empower your customers, streamline your operational process and save on staffing.
Whether on-site or online, our customers experience customer satisfaction rates approaching 100% thanks to our digital ordering solution.
Thanks to the autonomy given to your customers, to our solution 100% connected to your cash register software and to our centralized management, you optimize your operations.
Our solution accompanies you throughout your development and adapts easily to the increase in activity.
You own your customer data and leverage it in personalized loyalty programs to accelerate retention.
Coming to your home will never be the same again!
Order and pay at the table
A unique digital experience.
Online menu
At the table, your customers access your menu using a QR code and can order as soon as they arrive. They have the feeling of being taken care of more quickly.


Payment on mobile
Your customers pay or split the bill by CB, TR or Lydia. Thanks to more than 100 interactions, our solution is connected to your cash register system.
Service at the table or at the counter
Our solution adapts to your needs. You have the choice of the mode of service that best suits your establishment.

Orders management
Our unique solution paces orders to ensure reliable lead times and is connected to your POS system.
Loyalty
Use the data collected to build customer loyalty through personalized programs and our integrations with the best partners.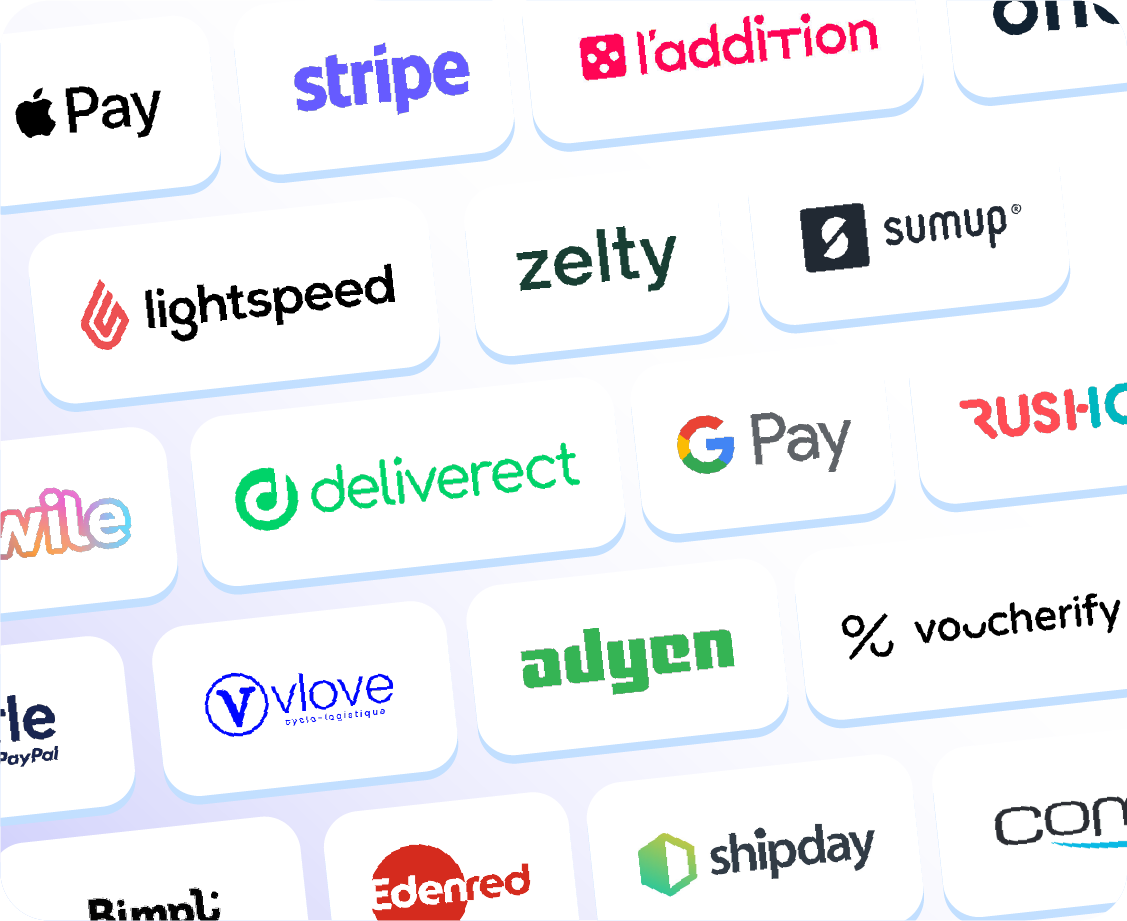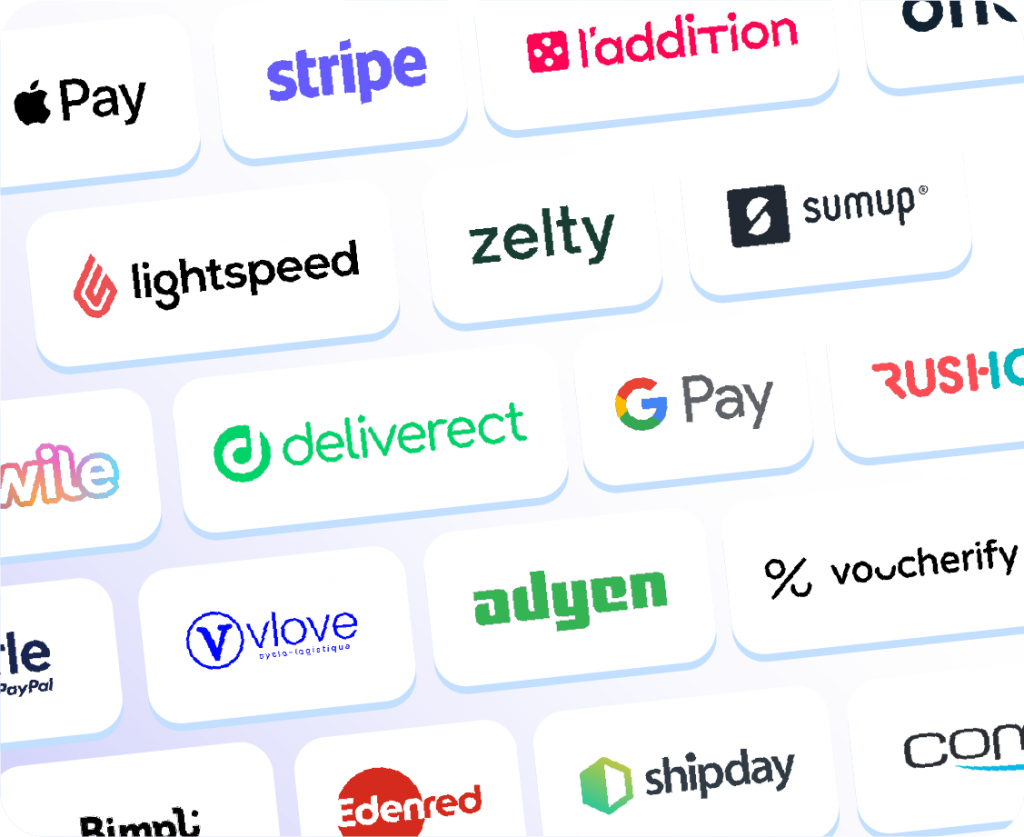 100+ integrations to make your life easier.
Our solution has +30
plugin & bi-stream integrations, for a connection with over 100 solutions in the Food & Beverage and Hospitality : POS, PMS, integrators, payment, delivery, loyalty, marketing
A customer is good, a loyal customer is better.
+31% additional sales on your loyal customers ordering online… Take it a step further by integrating your loyalty program into your digital ordering process. Our solution is integrated with the best specialized partners in the Food and Beverage/Hospitality sector.
No commissions on your sales.
0% commission. The DOOD subscription model preserves your margins and puts you back in control. Whether it is delivery, click and collect or table order, no commission is taken by DOOD.