Order and pay at the table
Modernise and simplify order taking. Save time, increase productivity and improve customer satisfaction.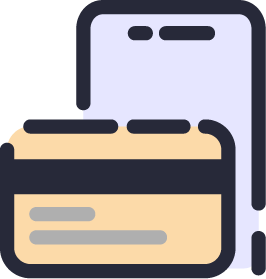 Your customers no longer have to wait to order, pay or share the bill. Everything happens from their phone and your wep app. So you can concentrate your efforts on service.
Giving your customers autonomy means you can manage your services more quickly and with fewer staff. Your turnover rate and the quality of your service increase, and your costs decrease.
Choose the ideal journey.
Table service, pick-up at the counter, payment online or at the till… Our solution adapts to the ideal customer experience, best suited to your business.
Immediate impact on your business.
Open your own personalized, multi-site online store.
With a shared ordering basket, scheduled delivery, simplified management of unavailability, promotions… And linked to your cash register for rapid deployment, without changing your habits.
Customers scan the QR code on their table to access your online menu. They browse your menu, discover your offers and new products and choose their dishes.
The order is placed directly online using the table number. Our module can be integrated into your cash register for automatic transmission to the kitchen and/or bar.
Customers pay the bill on their smartphone, after ordering or at the end of the meal. All payment methods are available: credit card, meal vouchers, Apple Pay and Google Pay.
Manage all your sales channels for all your brands and chains, centrally or at retail. Tracking activity has never been so easy!
Take back control of your customer data
The issue of customer knowledge and data ownership is at the heart of the relationship between platforms and restaurants and merchants. DOOD give you back your data so you can finally engage in communication and customer loyalty actions.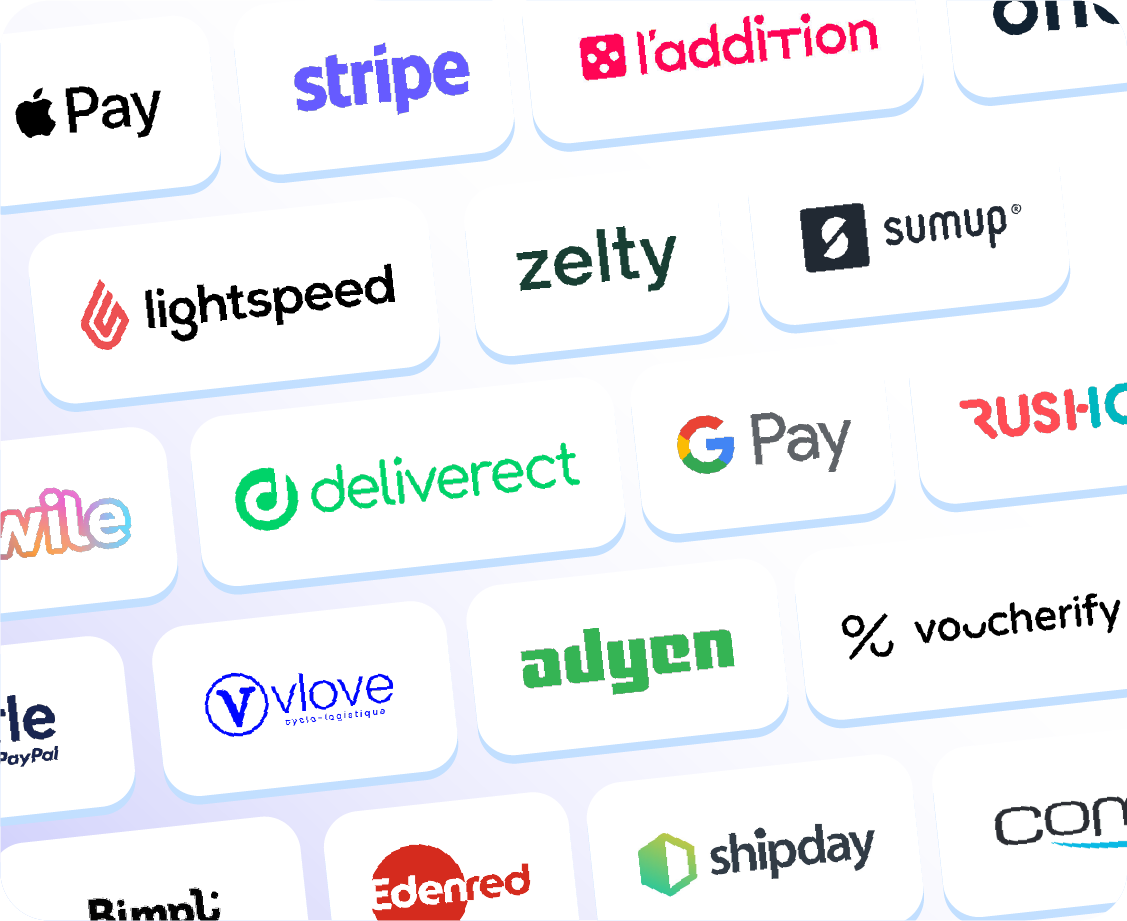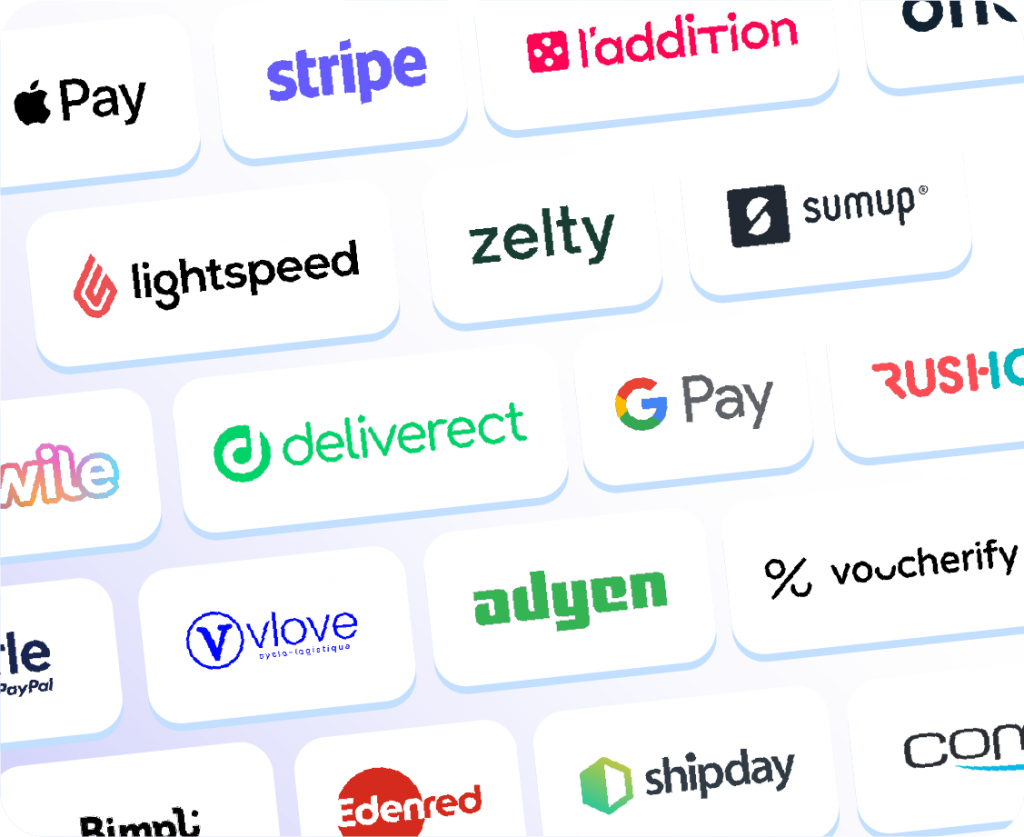 100+ integrations to make your life easier.
Our solution has a connection with over 100 solutions in the Food & Beverage and Hospitality : POS, PMS, integrators, payment, delivery, loyalty, marketing
A customer is good, a loyal customer is better.
+31% additional sales on your loyal customers ordering online… Take it a step further by integrating your loyalty program into your digital ordering process. Our solution is integrated with the best specialized partners in the Food and Beverage/Hospitality sector.
Frequently asked questions