Empower
your customer journeys.
Omnichannel ordering platform: order and payment at the table, click & collect, own delivery, reservation, marketplace. Commission free.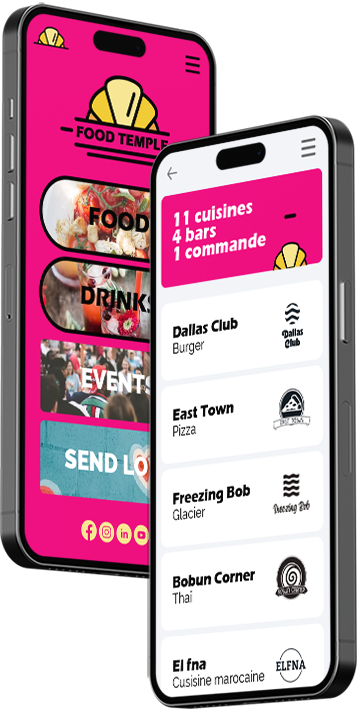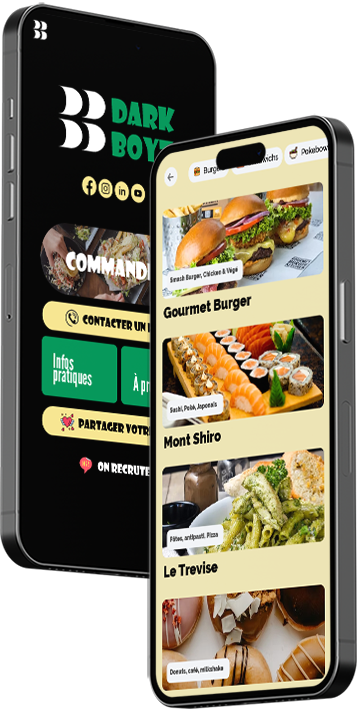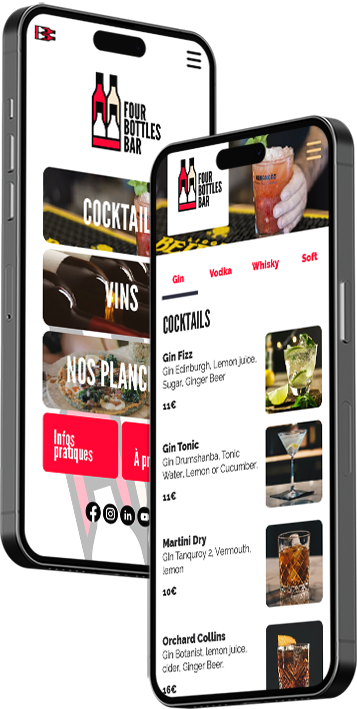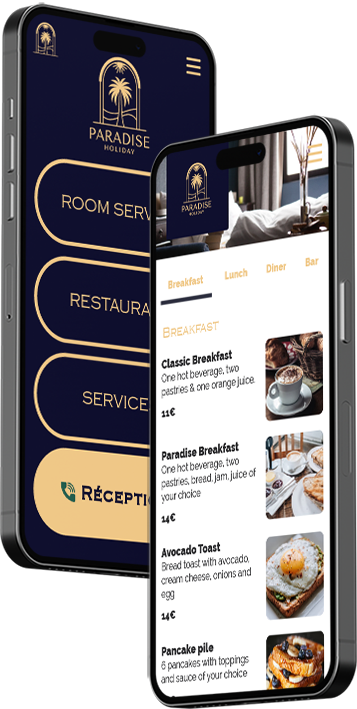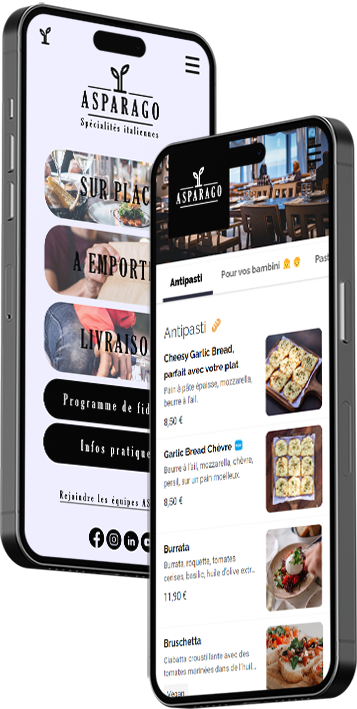 All your customer journeys digitized with a single platform.
Your all-in-one white label platform Whatever your business, our solution will meet your needs and those of your customers. Whether in a classroom or online, you offer a quality service while optimizing your operations, for the satisfaction of all.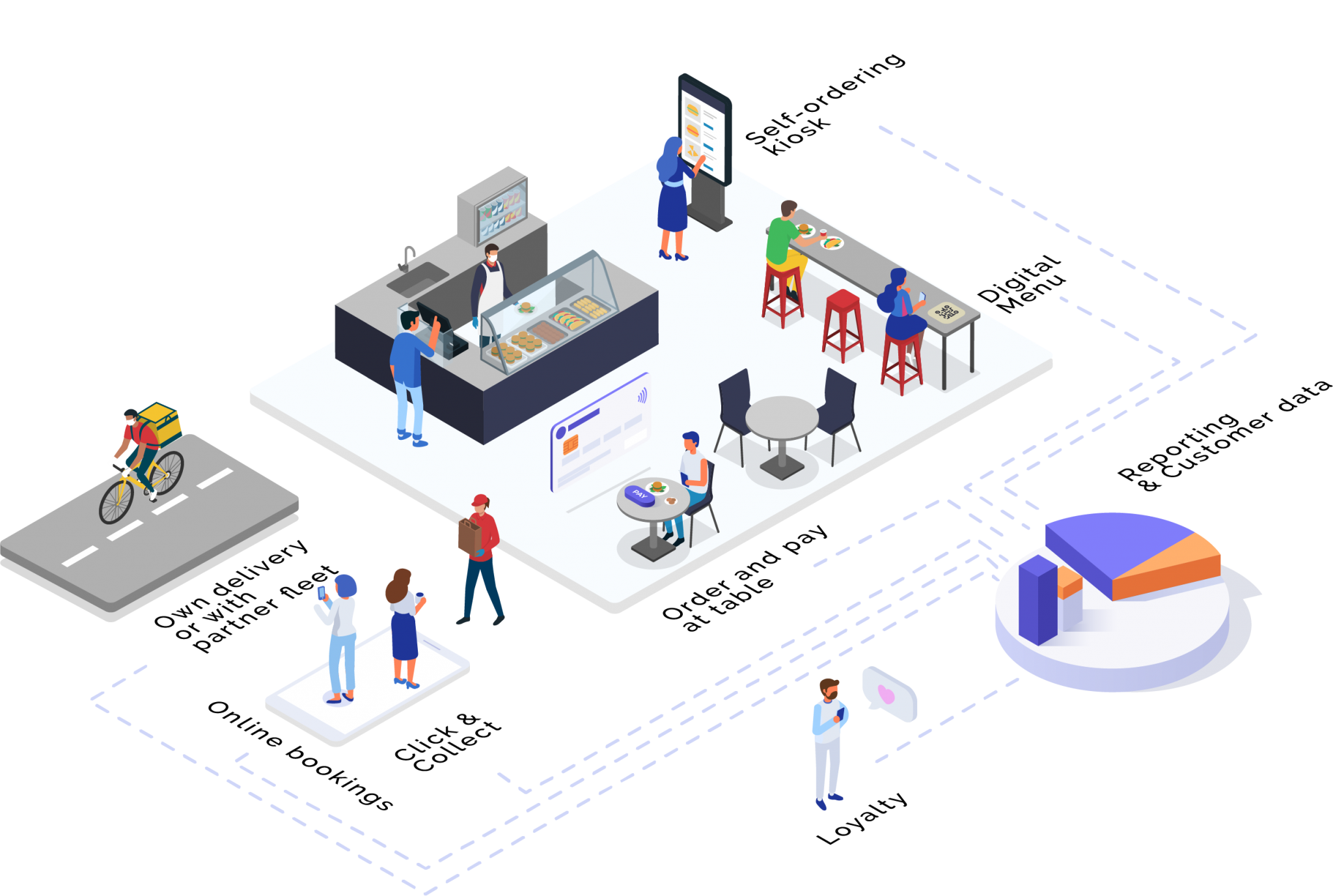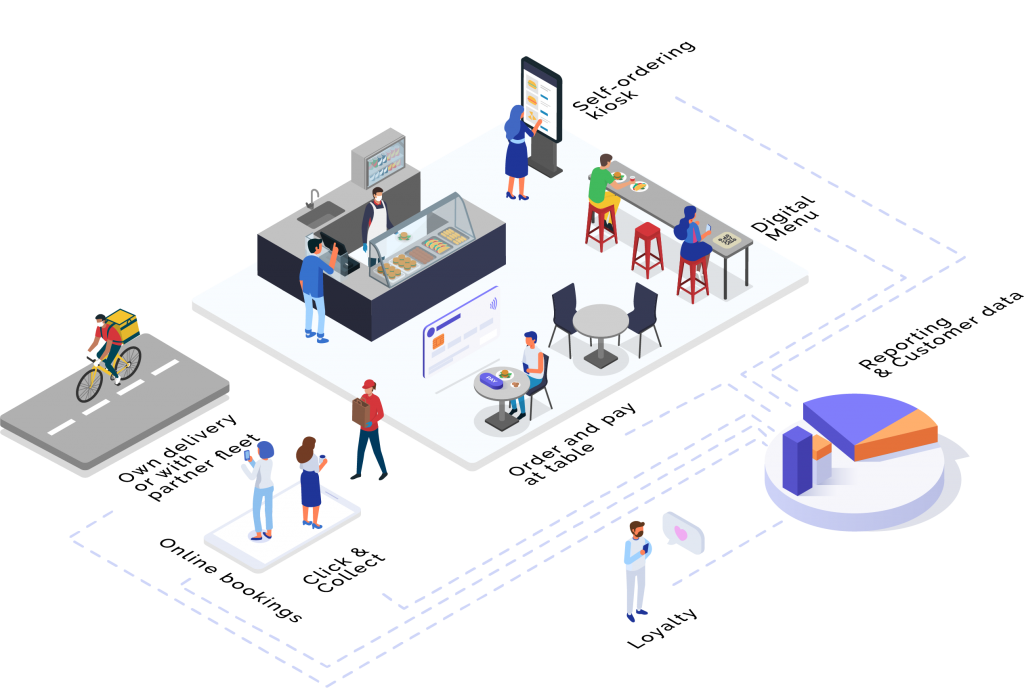 No commission on your sales.
0% commission. The DOOD subscription model preserves your margins and puts you back in control. Whether it is delivery, click and collect or table order, no commission is taken by DOOD.
One platform, all possibilities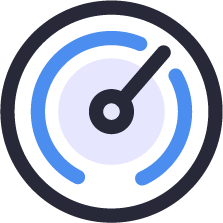 Reporting & customer data
Pilot your activity on your dashboard, access your sales figures and customer data to make the right decisions.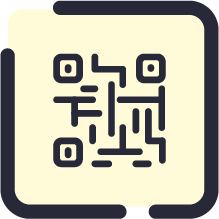 Showcase your menu in a digital menu that reflects your image, simple to manage on a daily basis and always up to date to promote sales.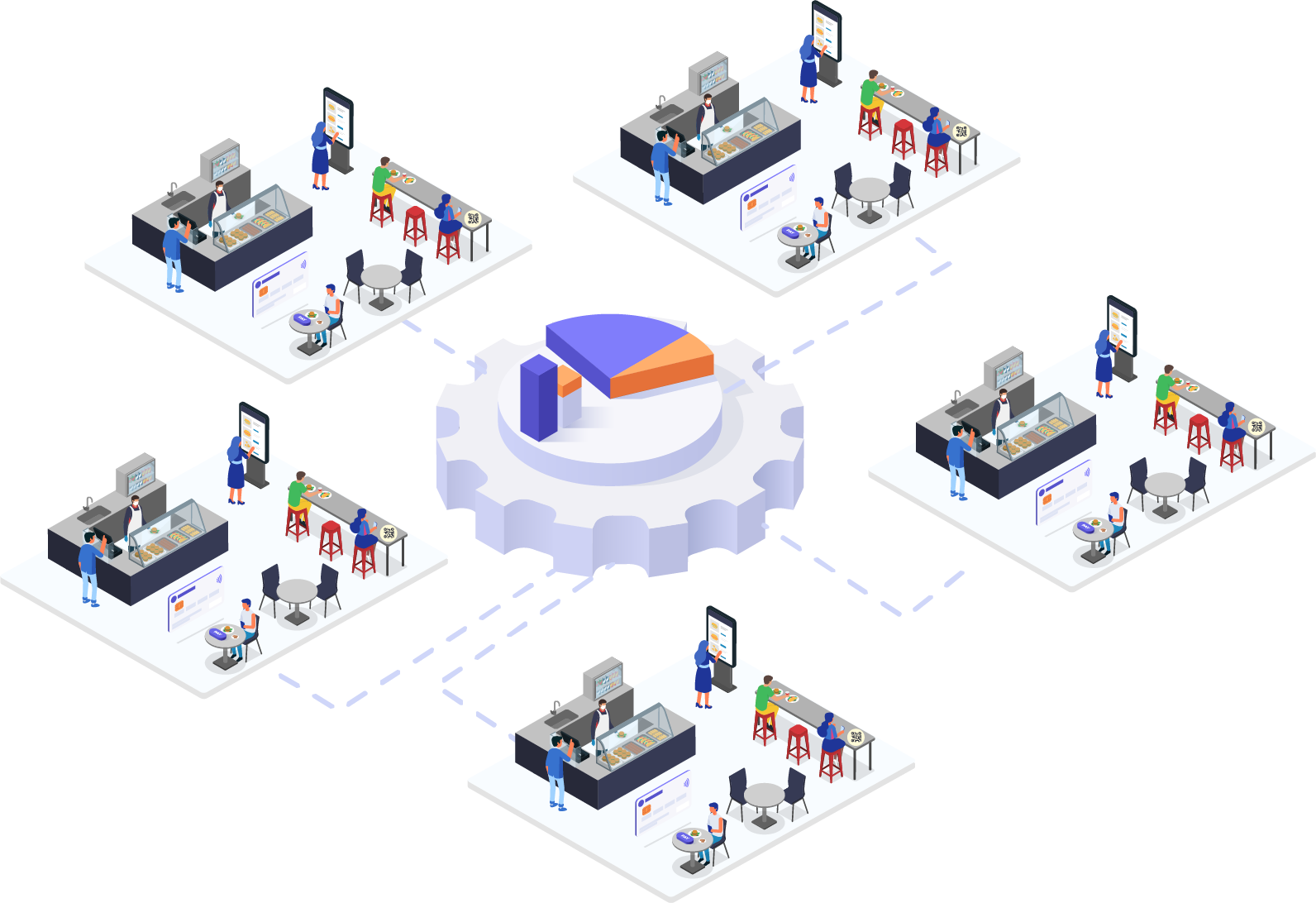 Bring all your signs together on one platform. Your customer journey is standardized and your data centralized for group-wide analysis.
Scalability, innovation & reliability
You save time on all time-consuming actions: order taking, payment, bill sharing… Your tables become available faster!
Average basket inflated by 30%.
Ordering is easier and more intuitive for your customers. You put forward your suggestions. The result? They order more and more often!
You limit your customers' waiting time, their experience is smoother and their satisfaction increases. A good place to build loyalty!
Thanks to our all-in-one solution, you can manage all your sales channels from a single platform. A gain of time, productivity and profitability!
Food Society Success Story
Take back control of your customer data
The issue of customer knowledge and data ownership is at the heart of the relationship between platforms and merchants. DOOD transmits this property to you so that you can initiate communication and customer loyalty actions.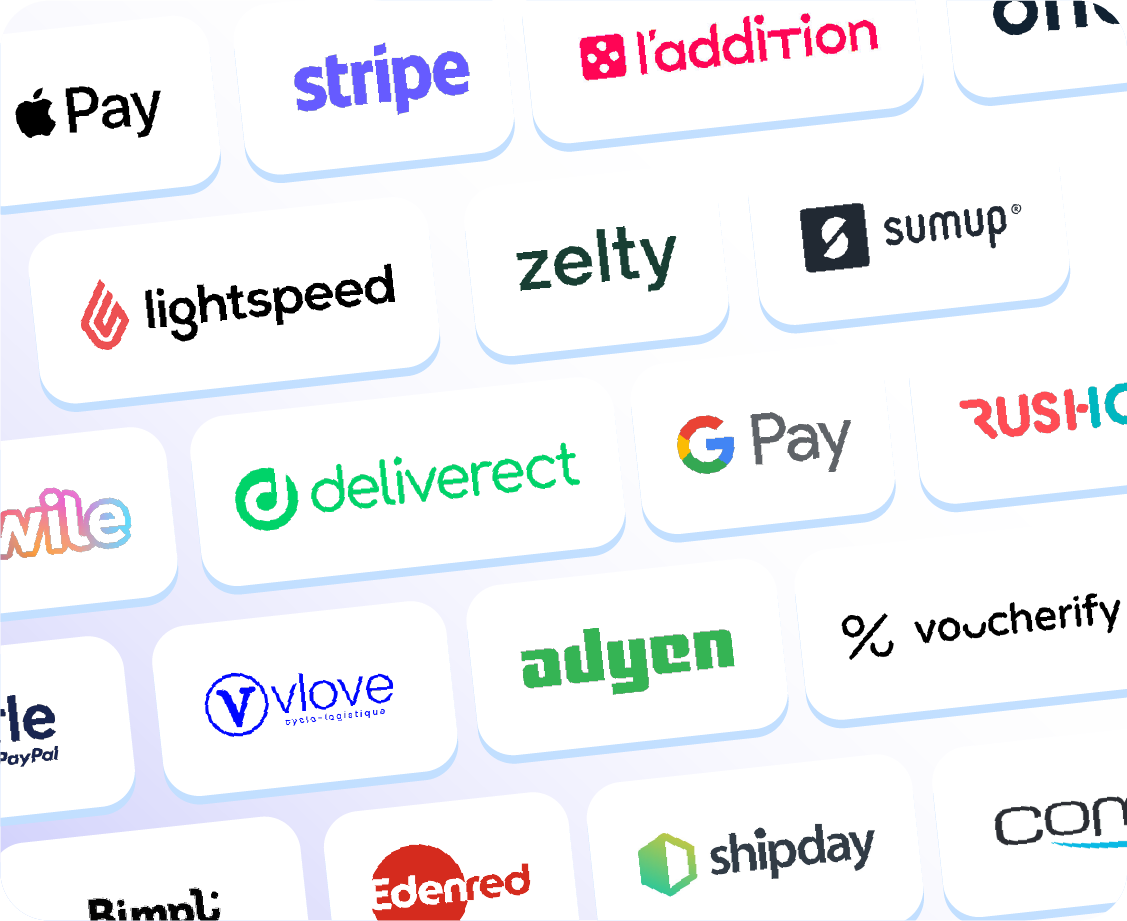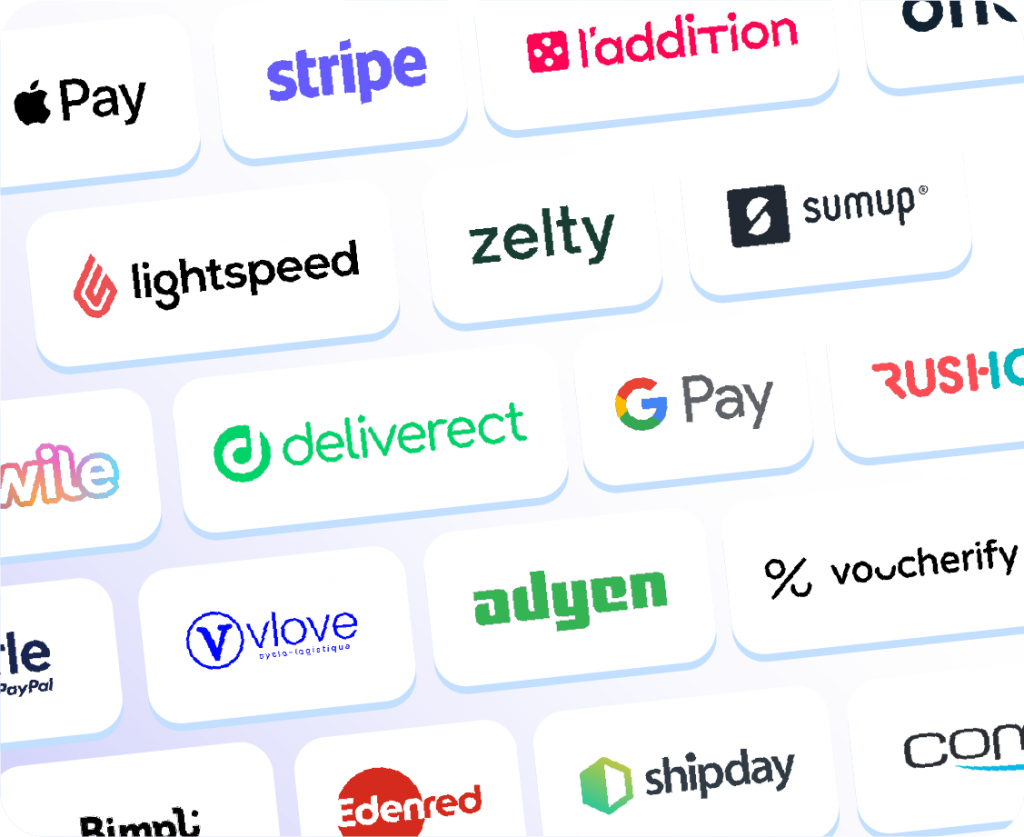 100+ integrations to make your life easier.
Our solution has a connection with over 100 solutions in the Food & Beverage and Hospitality : POS, PMS, integrators, payment, delivery, loyalty, marketing
A customer is good, a loyal customer is better.
+31% additional sales on your loyal customers ordering online… Take it a step further by integrating your loyalty program into your digital ordering process. Our solution is integrated with the best specialized partners in the Food and Beverage/Hospitality sector.
30 communication tips for your restaurant
Methods, trends, testimonials… All our articles to help you decide.